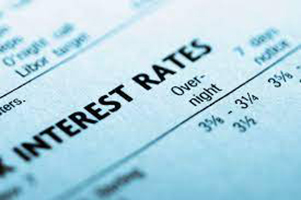 Policy Rate remains unchanged at 13.5%
The Monetary Policy Committee (MPC) held its 102nd regular meeting to review the economic developments during the period. Several important economic developments were witnessed on the domestic and international fronts during the third quarter of 2021. The committee maintained the policy rate- the rate at which it lends to commercial banks – at 13.5%. First, in the short term, global inflationary pressures are expected to be strong compared to the previous quarter. The inflation drivers are expected to be temporary due to the fact that there exists some strain on wages as a result of the laxity in the labor market. This will prevent a significant increase in underlying inflation.
In addition to this, there has been a significant recovery in the global economy though it is unevenly spread across countries, regions and sectors. That notwithstanding there still remains uncertainties in regards to the spread of the new Delta variant of COVID-19 and access to vaccines which threatens the prospects of emerging market economies. The Ghanaian economy continues to make strides on its path of recovery. Credit to the private sector saw a marginal pickup though there exist some aversion due to COVID-19related risks. This has made banks shift focus towards high yielding government securities crowding out credit to the private sector. The Bank of Ghana, therefore, has in place measures that will enhance
the full recovery of the economy.
On the money market, the 91-day and 182-day Treasury bill rates declined to 12.5% and 13.3% respectively, in August 2021, from 14.0% and 14.1% respectively, in August 2020. The rate on the 364-day instrument decreased marginally to 16.2%, from 16.9% over the same comparative period. Other medium to long term securities declined with the exception of the 15-year and 20-year bond which were unchanged at 19.8% and 20.2% respectively.